DL DAVIS CONSTRUCTION

Custom Homes and Renovations

References

Certified Building Contractor

Level D Certified ICF Installer

EPA Lead Paint Removal Certified

Better Business Bureau A+ Rating

Jacksonville Beach, Florida 32250

(904)237-2222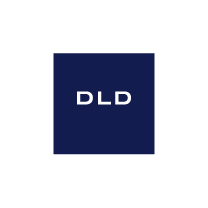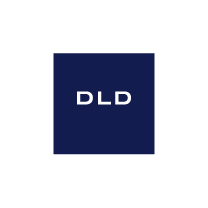 "My husband and I hired Dean Davis to do a major renovation on a 1950s beach house.  We had a very specific concept of how we wanted the house to look and feel.  Dean listened closely and worked with us to help us achieve that goal.  The original plan called for tearing off the roof  but when Dean discovered the quality of the wood in the old roof, he had the idea to overframe the existing roof and refinish the wood so that we now have high ceilings with the most beautiful wood work. He also came up with creative ideas to maximize natural light and keep the ocean views unimpeded.  Unlike other builders who just might execute a design plan, Dean took the time to understand our vision and helped us create our dream home.  We had such a great experience working with Dean and have remained friends. We would hire him again in a heartbeat.  I think that really says it all."

-Susan and Bobby Knight, Jacksonville Beach

"Dean Davis has done two major home-remodeling projects for us.  Before we hired Dean we looked at some homes he had built and some he had remodeled. I was so impressed with the quality of his work.  I had also interviewed other contractors and could not see the same quality and thoroughness. Dean is also a very positive and can-do person.  He never told us something could not be accomplished in the construction process.  He would always accept whatever challenges presented themselves and we received the results we were looking for and sometimes more.  His cost for any size job is competitive and you know you will get an honest estimate and every bit of "bang for your buck." He also gave us a timeline from start to finish and stayed within that promise.  My only regret is that we don't have another home project for him to do.  I would recommend Dean to all my family and friends.  I would welcome anyone to call me for additional questions."

-Robin and Denny Doyle, Jacksonville Beach

"Dean Davis did a renovation and addition for us in 2010.   He was very hands-on and meticulous throughout the entire process. My husband knew we had made a good decision hiring Dean when we saw him carefully inspecting the framing with his level each day and climbing up on the roof to oversee truss installation.  He's a real builder rather than a project manager.   I was particularly grateful when he stopped work a couple of times to have me look to make sure what was in the plan was the vision I had in my head.  His experience and understanding of what I envisioned kept me from making a few costly mistakes that I wouldn't have been happy with.   I think this is what makes him a true custom builder.  We are also amazed that his energy efficient building methods really do work. We added nearly 1000 sq ft of air-conditioned space to a 2000 sq ft house and our electric bill averages $185/month.  This is remarkable for a 3000 sq ft home in Florida. We recommend Dean Davis to anyone and would happily accept a call for a reference."

-Amy and Eric Levy, Atlantic Beach